Why should you consider joining our supporters?
The mission of the Florida Engineering Foundation (FEF) is to promote and enhance engineering education in Florida in order to position our state as a technological leader in the global economy.
The Florida Engineering Foundation provides college scholarships, supports the MATHCOUNTS® program, provides educational STEM grants for local K-12 program, supports student chapter programs at Florida's public universities and state colleges, teams with ASCE to support their Engineering Encounters Bridge Design contest, supports the ACE Mentoring program, Student Astronaut Challenge, First Robotics competition, and Inspire program. FEF is the custodian of seven named scholarships and ten endowment programs.
Upcoming Events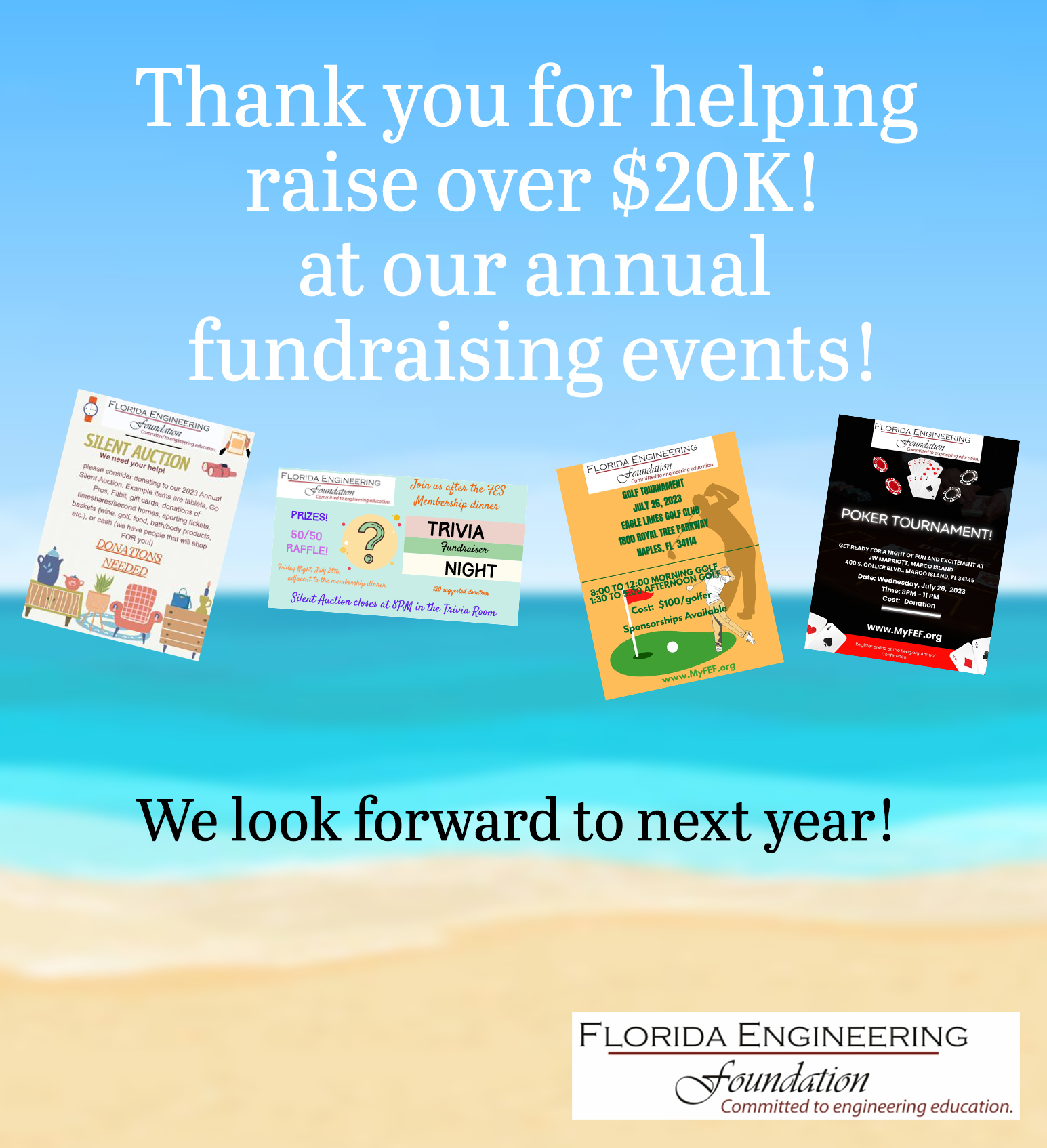 { Comments on this entry are closed }