Florida Engineering Foundation Membership
Every year the Florida Engineering Foundation (FEF) donates to multiple events to help students get a step closer to achieving their dreams. FEF contributes to ACE Mentor Program, ASCE Bridge Contest, Astronaut Challenge, MATHCOUNTS, and many more. By donating to FEF these funds help us provide scholarships to students and donate to STEM programs.  Become a member today and be apart of the future of Florida's Engineers!
_______________________________________________________________
Lillibridge Scholarship Donation Challenge Wrap Up

The Inaugural FELI Class (FELI Class of 2004) challenged all FELI classes to make donations to the Lillibridge Scholarship, and they would match every dollar up to $10,000! The Lillibridge Scholarship is in honor of Dr. Mike Lillibridge, who passed away after battling cancer. Dr. Lillibridge had a positive impact on many people. We are raising money to fund an annual scholarship in his name to continue his impact.
WE HAVE NOW MET OUR GOAL OF $10,000!
With the matched donations from Class of 2004 we now have over $20,000 for the Lillibridge Scholarship!
Thank you to everyone who donated!
---
Check Out the College's & Universities Page and See More Information!


 .

Remembering a Legacy… Henn Rebane was a big part of the Engineering Industry in Florida. He was well known and very loved thru the whole engineering community. Many people speak so highly of him, for example Kim Debosier emphasized Henn's quick smile and good sense of humor. In honor of Henn, FEF will be voting soon on opening the Henn Rebane Scholarship Fund. If you are interested in donating please visit "Donate Now" below and include "Henn Rebane Scholarship Fund" in the memo.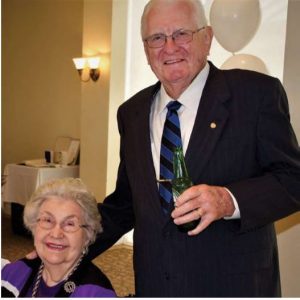 For questions or concerns please contact Michele Miller at mmiller.fef@gmail.com
{ Comments on this entry are closed }