ACE Mentor Program
ACE Mentor Program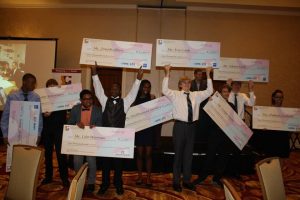 FEF was proud to sponsor the ACE Mentor program awards banquet that was held last week. Chip & Terry Hoover attended as mentors and representatives of FEF.  There were 140 attendees including: students, parents, mentors and sponsors. The assignment was for 9 student teams to select one of 3 projects to design and present to judges. First, the teams showed their project boards in an expo style while judges asked the students questions of what they have learned. Based on the judges scores, three teams were selected to give a 15 minute presentation to the entire crowd. A panel of judges (engineer, architect, and a construction project manager) then they would selected a final winner.
Four scholarships were awarded.  One scholarship for $1000 was funded from the $1500 donation FEF donated to ACE.  It was awarded to Amanda Barrett, a junior at Venice High who is interested in either architectural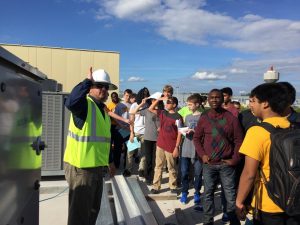 engineering or computer engineering at one of Florida's top colleges.  She was lauded partly based on her willingness to jump in and support whatever needs to be done.
There was impressive technology being used including 3D printers and Revit drawing software.  The students had mentors from all three fields and learned how to work as a team to present their ideas, both important skills for the future.
FEF would like to congratulate all those who participated in this program! We are so pleased to see students dedicating themselves to their future in engineering.