Fundraising Events

Come Join Us for our Annual Silent Auction, Golf Tournament, Poker Tournament, and Annual Dinner!
The ability of the Florida Engineering Foundation to fund its programs depends on the revenue raised through memberships and fundraising events.  The success of the fundraising events depends on individual participation and sponsorship's. Each year about $30,000 is raised to support the Foundation's programs. The Annual Fundraising events include: The Annual Dinner, Silent Auction, Golf Tournament, & Poker Fundraiser. 
Each of the Fundraising Events is run by the Trustees, not only to raise funds, but also to encourage fellowship among engineers and, of course, to have FUN. Sponsorship opportunities allow those individuals and organizations that recognize the importance of engineering education and the enhancement of the engineering profession to show and be recognized for their support.
July 26-28, 2023
Marco Island, Florida
9:00 am- 12:30 pm FEF Morning Golf 9-Hole Challenge
1:30 pm- 5:00 pm FEF Afternoon Golf 9-Hole Challenge
6:30 pm- 8:30 pm Annual FEF Dinner
8:30 pm- 10:30 pm FEF Poker tournament
Sponsorship Opportunities
Grand Sponsor $1,000
Annual Meeting Sponsor Package
Display Banner OR Table-Top Exhibit at FEF Dinner
Recognition during introductions at the FEF Dinner
Four tickets to the FEF Dinner
FEF Dinner Drink Sponsor $750
Annual Meeting Sponsor Package
Recognition in the FEF Meeting Program
Recognition and Link on FEF Website
Annual Meeting Sponsor $300
Inclusion in slide show during the FEF dinner and at FEF auction table
Recognition at FEF Dinner, Golf, and Poker Events
Listing in program and signage for all FEF events
Recognition and Link on FEF website
Registration Opening Soon
Instructions: 
After clicking on the link, click on "Attendee Selections" and scroll down to Wednesday July 20 where you get to select which event you want to partake in: Golf (morning or afternoon), Dinner, and Poker tournament.
For more information, please contact Michele Miller at mmiller.fef@gmail.com
$750 2022 Dinner Drink Sponsor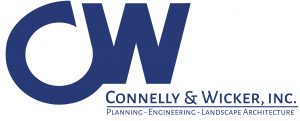 $300 2022 Annual Meeting Sponsor