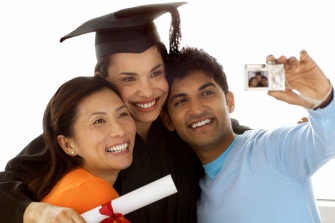 The winners of the 2013 scholarship program have been announced.  Sixteen students will share in a total of $34,000 awarded.
The applications received were outstanding, and demonstrated the high caliber of engineering students in Florida.  Each year the Florida Engineering Society makes the awards which are funded by the Florida Engineering Foundation.
The winners this year include are in the Scholarship Committee's Annual Report below OR download the PDF Version HERE (Right click link to download)
SCHOLARSHIP COMMITTEE ANNUAL REPORT
 The FES Scholarship Committee enjoyed another rewarding year. A total of 57 applications were received and evaluated at the chapter level. The top-graded applications were re-evaluated at our meeting on April 26. A special thank you goes to our meeting host Atkins in Orlando, and Nancy Gerrity, Senior Operations Coordinator I, Transportation Management. Thank you to the following committee members who participated in the meeting: Chair Steven Goldstein, PE; Vice Chair Mandee E. Brandt, PE; Rafael L. Arosemena, PE; Monica M. Autrey, PE; Gary R. Kienzle, EI. FES scholarships inspire and encourage the pursuit of an education focused on engineering and reward students for their hard work at school and their contributions within their communities.
The Florida Engineering Society scholarships are generously funded by the  Florida Engineering Foundation (FEF). Established in 1986, FEF is a 501(c) 3 not-for-profit entity whose mission is to encourage and assist students in pursuing engineering careers and to educate the public about engineering. This year, FEF was pleased to fund $30,000 in scholarships. The committee proudly announces the following students as recipients of scholarships to aid them in their pursuit of an engineering degree. For more information on scholarships, please contact Abby Andersen, 850-267-4981 or aandersen@fleng.org.
 FES Scholarship by Scholarship Type and Amount,
Recipient's Name and FES Chapter