Poker Tournaments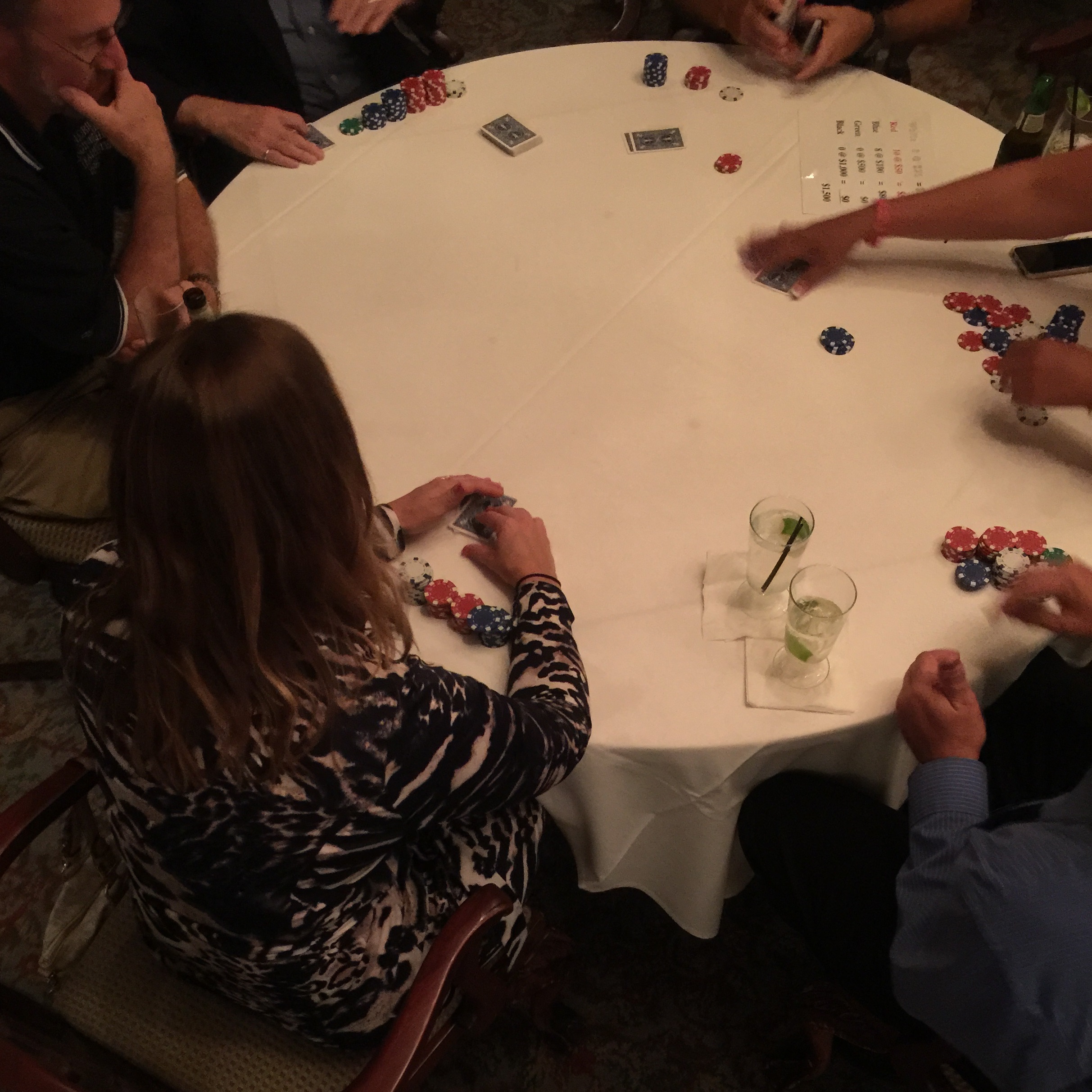 The FEF fundraising Poker Tournaments are held twice each year.  Typically, the first tournament occurs in January in conjunction with the Florida Engineering Leadership Institute (FELI) opening reception in Orlando.  However, due to logistical issues associated with the FELI class schedule, our first event in 2016 will occur on April 14 at the FELI reception in Tampa.
The second event will occur, as usual, at the Florida Engineering Society (FES) and Florida Institute of Consulting Engineers (FICE) Annual Meeting.
Engineers and their friends join together to have fun and raise revenue to support the various FEF programs.
The Annual Meeting Tournament is typically held in conjunction with the FEF Annual Dinner on Wednesday evening of the Meeting week.
Historically, the two tournaments have raised $6,000 to $12,000 each year to support Foundation programs.
FEF is a 501(c) 3 not-for-profit entity whose mission is to encourage and assist students in pursuing engineering careers and to educate the public about engineering.
Poker Tournament Information and Sign-up for August 4, 2016
The event will begin promptly at 9:30pm at the Sawgrass Marriott Hotel, 1000 PGA Tour Blvd., Ponte Verda Beach, FL 32082 during the 2016 FES/FCE 100th Annual Summer Conference on August 4, 2016. Registration will be from 6:30pm to 7:30pm.
If you have any questions please email Michele Miller at mmiller.fef@gmail.com, Ed Davis at Ed.Davis@ch2m.com or Guillermo Madriz at Guillermo.Madriz@kisingercampo.com.
The tournament format is intended to be a fun event for both the beginner and experienced player.

August 2016 Poker Tournament Sponsorship Form
August-2016-Poker-Tournament-Registration-Form