Annual Meeting Silent Auction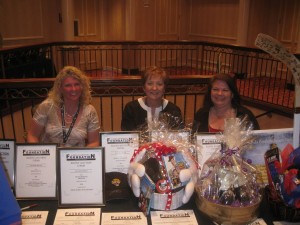 Every year the Foundation holds a Silent Auction in conjunction with the FES/FICE Annual Conference. Participants bid on donated items with all of the proceeds going to benefit the Foundation. Bidding is held throughout the Annual Meeting with Final Bids due during the Informal Dinner on Saturday night. Bidding gets intense in the final minutes as hotly contested items draw competition. Approximately $5,000 is raised annually at this event.
The FES/FICE 2017 Annual Meeting will be held at The Breakers Resort in West Palm Beach.
Items can be donated to the Auction by contacting a Foundation Trustee or Michele Miller at mmiller.fef@gmail.com
Volunteer sign up is now available for the 2017 Florida Engineering Foundation (FEF) Silent Auction during the 2017 FES/FICE Annual Summer Conference.  Silent Auction Volunteer Sign Up: www.volunteersignup.org/BD8QK
ITEMS DONATED FOR THE  2017 AUCTION
SOUTHWEST AIRLINE GIFT CARD for $500 – Andy Cummings
FEF Poker Set – Ed Davis
Winter Park Ski Resort Condo – Jim Horton
$100 Gift Card Rodan+Fields – Lisa Stone
Summer Chic Premier Designs Necklace –